Powerlog & Powerlog Lite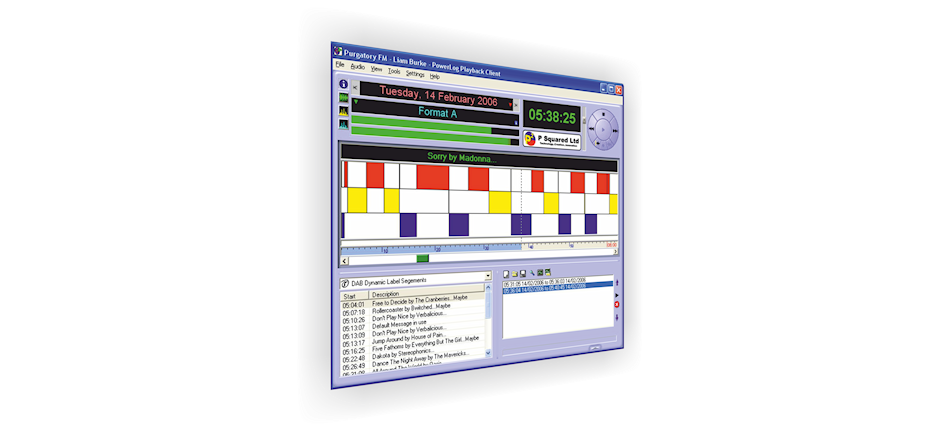 Powerlog is available in two versions. The full Powerlog system allows logging of multiple audio and data sources and is ideal for large commercial radio stations and groups.
Powerlog Lite only logs a single (stereo) audio source and is ideal for a single station of any type. 
The table below compares the features of both versions of Powerlog.
| | | |
| --- | --- | --- |
| Feature | PowerLog Lite | PowerLog |
| Number Of Customisable Audio Quality Periods | 3 | 3 |
| Supports Linear Audio | Yes | Yes |
| Supports MP2 | Yes | Yes |
| Supports Ogg Vorbis | Yes | Yes |
| Supports Windows Media Format | Yes | Yes |
| Supports Multiple Formats (on one log) | - | Yes |
| Hardware I/O Logging | - | Yes |
| Silence Detection & Logging | - | Yes |
| DAB Text Logging | - | Yes |
| RS232 Data Logging | - | Yes |
| E-mail Warnings and Reports | - | Yes |
| Maximum Number Of Mono Logs On Single Box | 2 | 16 |
| Free PowerLog Client Software | Yes | Yes |
| Free PowerLog Monitor Software | Yes | Yes |
| Virtually Instant Access (via the Client) | Yes | Yes |
| Directory For Accessing Multiple Boxes | - | Yes |
| All The Benefits Of The PowerLog Client | Yes | Yes |
Buy Direct From Our New Online Store