Capture, Edit & Playout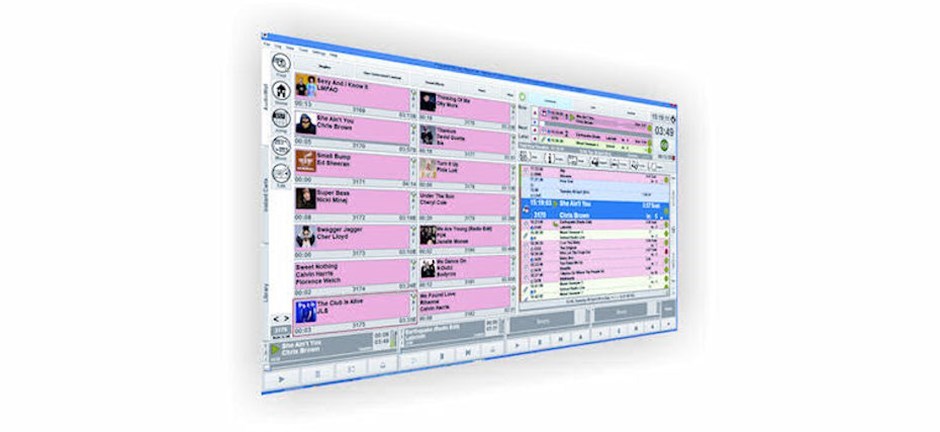 Myriad News systems comprise of three main components.
News Capture is used to capture and categorise news stories, audio and pictures from a range of news sources and social media sites.
News Edit is your journalists playground. They can edit and enhance captured content, add their own original material and build bulletins ready for reading on-air or publishing on-line.
News Playout helps your on-air journalist deliver a slick and professional news bulletin by making sure all the scripts and audio they need are at their fingertips. Say good bye to ratty scripts and hello to Myriad News!
Myriad News Capture monitors multiple news sources including 'wire feed' services, emails, folders, social media and RSS feeds to provide journalists with a constant, real time feed of the latest breaking news.
Myriad News Captures key features include:
Capture audio, text and pictures from a number of news sources
Scan incoming text for keywords and highlight important stories
Automatic categorisation of captured stories
Automatic audio processing and cataloging
Text and audio are automatically associated in a single story
Automatic management (and deleting) of expired stories
Built on MS SQL technology
Compatible with Myriad 4 Playout
Myriad News Capture can gather content from a wide range of news sources including:
IRN News (UK)
Sky Radio News (UK)
RSS Feeds (multiple)
Twitter Feeds (multiple)
RS232 Connections
TCP/IP Connections
FTP Folder Sources (in compatible format)
Local Folders (in compatible format)
Email
Plus any other NewsML based source
Because Myriad News Capture is built on the international NewsML standard, it can be configured to capture from any NewsML compliant source in the world!
Myriad New Edit is the journalists playground. All captured and manually added content appears in the 'Story Feed' window pre-categories and tagged with important keywords. Journalists can read, edit and enhance captured stories with additional audio and pictures, or create their own content from scratch. The built in audio and picture editing tools make creating complete stories a breeze.
Stories can then be compiled into bulletins ready for reading on-air (using Myriad News Playout) or publishing on-line or to social media.
Myriad News Edit key features include:
Review and aggregated news feed from multiple sources.
Text, pictures & audio combine to create compelling stories.
Monitor RSS and Twitter news feeds.
Create and edit your own stories.
Import, record and edit multiple audio cuts per story.
Create web ready versions of your content.
Compile bulletins (from templates) ready for 'live broadcast'.
'Live Read' mode provides scripts and audio for live bulletins.
Publish content to the web and social media.
Manage websites and contacts from within Myriad News.
Live Tweets direct from your desktop.
Share your stories with other stations in your group.
Compatible with Myriad 4 Playout.
When your bulletins are ready for broadcast, it is time for Myriad New Playout to take over. Located in a studio or news booth, Myriad News Playout provides the journalist with a complete,s crolling script of the the content they need to read and automatically cue's the correct audio for playback as each story in the bulletin is read.
Myriad News Playout key features include:
Clear and simple script layout.
Audio cuts automatically cued as you progress through the bulletin.
Hot 'instant carts' available for beds and audio cuts.
Flexible system allows read stories our of sequence if you wish.
Graphical progress displayed as you read.
Quick record and distribute option for recording news for multiple stations.
Buy Direct From Our New Online Store