Features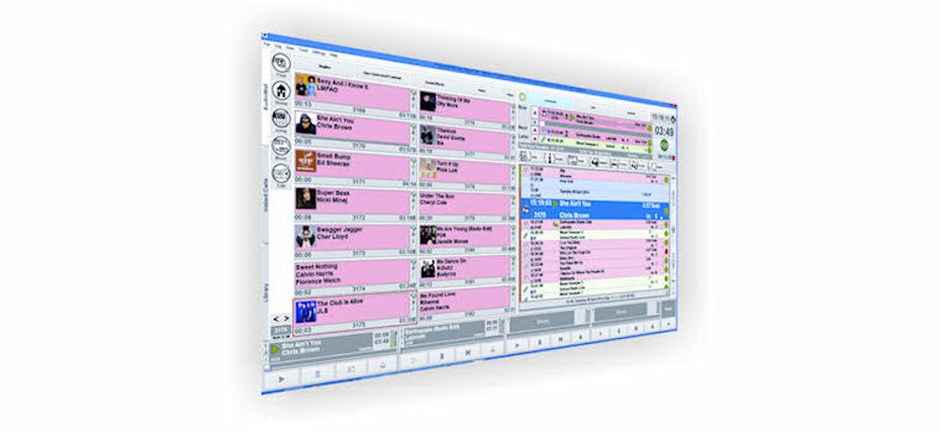 Myriad is the UK broadcast radio industry's No#1 playout system, with more installations than any other system spanning all sectors of radio. From national commercial broadcasters (such as talkSPORT) to school and community radio stations, Myriad is the engine powering the nations broadcasters.  
The Myriad family actually consists of a number of elements that combine to form a complete solution no matter what type or size of radio station it is used in. The Myriad family of products covers all major components of modern radio, but the heart of the package is Myriad Playout which provides manual, live assisted or fully automated radio playout.
In addition, the Myriad family also includes music and advert scheduling, CD ripping utilities, multi-media playout (for digital platforms) and reporting / administration utilities. Myriad Playout can also be expanded to include remote voice tracking and split transmission / network programming.
Myriad's segue editor makes pre-recording shows much easier. Shows now built in Myriad sound just as live as if they were recorded in real time.

Dave Brierley-Jones, Real and Smooth Radio
Key Features
Simple to understand and use.
Industry leading automation capabilities.
Flexible & intuitive live assist mode.
Switch between automation and live assist with a single click.
Dynamically adjusted automation to interact with 'real world' events such as live news.
Hardware interaction with the real World.
Powerful 'search' facility including search for song of X length.
User specific 'Instant Cart' hot keys.
Intuitive 'dashboard' tells you what is playing and what is next.
Automatic 'sweeper' back timing.
Drag and drop schedule log manipulation (for automated or live assisted pre-scheduled shows).
Record and edit audio on the fly.
Hook the most recognisable bits of songs and play them as teasers.
Rip CD's directly or mass import MP3, WMA, WAV, OGG, MP4 and M4A.
Voice Track entire shows in minutes for believable, solid automation.
Supports dual screens with scheduled log on one and Audio Wall on the other.
Touch screen compatible.
Built on P Squared's SmoothStream (tm) technology for rock solid reliability.
Please note that some of these features require additional modules that can be purchased from P Squared.
Advanced music and link scheduling.
Control the way your station sounds without all the hard work.
Manage music, links and artists.
Import schedules from all leading third party scheduling systems (inc Selector (tm), Powergold (tm), Music 1(tm) etc)
Schedule adverts and control collisions of adverts for similar products.
Imports advert logs from all leading third party advert scheduling systems (inc Broadnet (tm), AIMS (tm), Natural Log (tm) Radiomation (tm) etc).
Update live information on web sites, WAP sites and DAB transmissions about what your station is broadcasting.
Include now/next information, hyperlinks, pictures, additional text, movie clips, just about anything in your digital broadcasts.
Manage your system with advanced user management and security features.
Get accurate, customisable reports on the audio on your system and when it has been played.
Generate accurate returns for audio licensing bodies (such as PRS, MCPS & PPL in the UK and IMRO in Eire).
Keep tabs on what users are doing with your system with full User tracking and reporting.
Customise Myriad products to your stations particular needs.
Myriad Playout Gallery
Buy Direct From Our New Online Store